I am going to keep this short buy I want to wish all my new readers a Happy Easter. The Bunny must know my kids fairly well–there were multicolored Mickey marshmallow crispy treats in their easter baskets!
And believe it or not, Belle from Beauty and the Beast visited. My husband's cousin plays the classic fairytale character to a tee. She does parties, all of you in Ohio! Although she specializes in Belle, she has a genius seamstress and does fabulous costume design so let her know if you are thinking about another character–and don't just think princesses.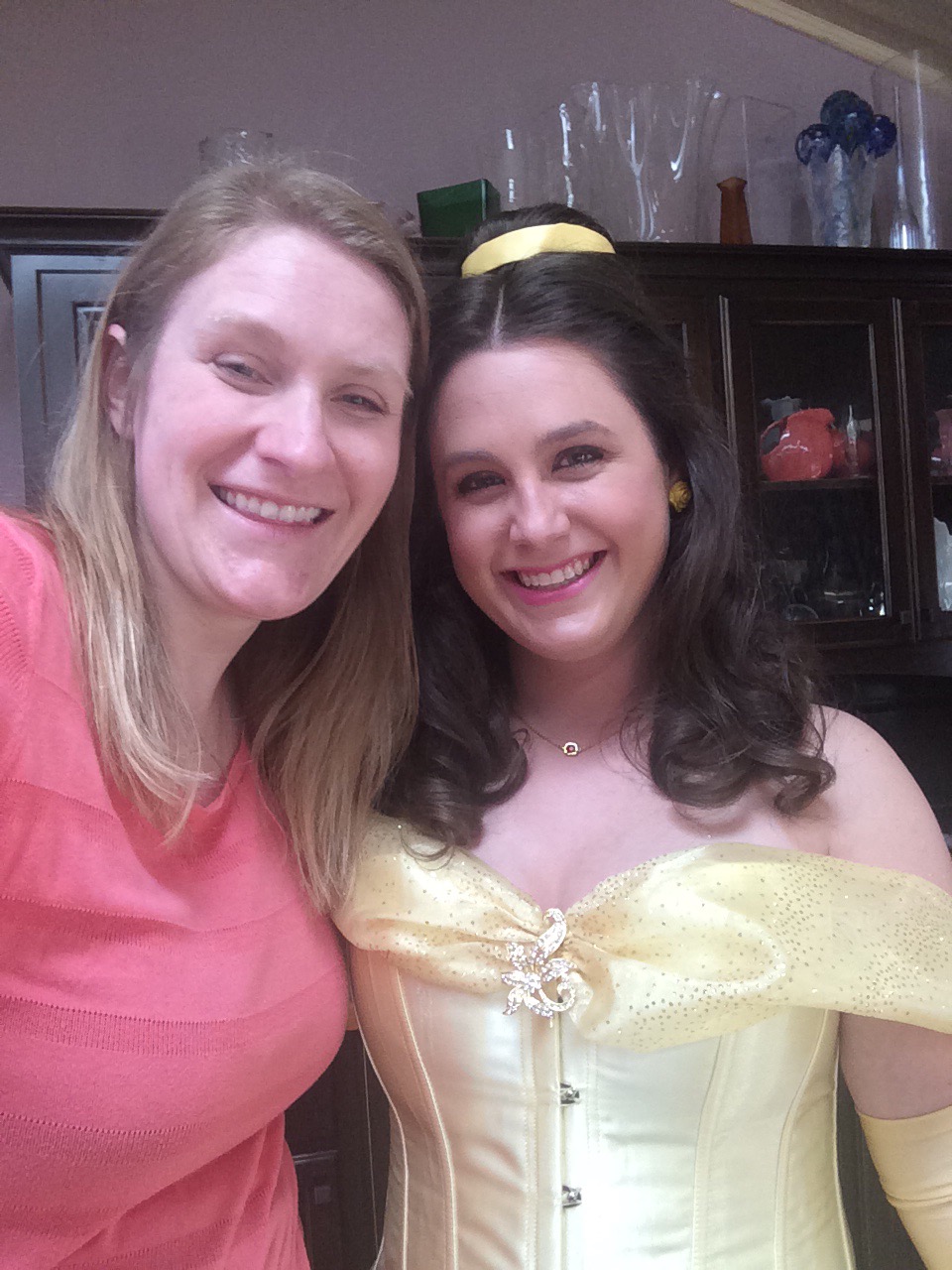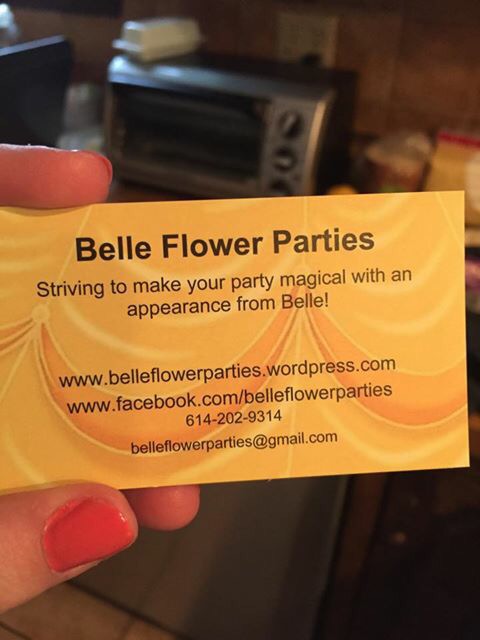 I grabbed a photo of her info should you be interested, and she did not pay me to say any of this unless you count princess selfies payment.